Hi,
today we would like to present our new project for small and medium enterprises – BOM or Bill Of Materials. This is a tool implemented in Excel that laves you all the flexibility of Excel itself and adds some additional funcionality to manage your bill of materials.
Each of your products can be split into its components and primary materials, out of which your product cost and production time derive.
Now that the solution is in Excel you can easily create your BOM hierarchies and calculate precisely the time and the cost for the production of your products. In addition, we also realized the function for fixed cost allocation based on the production time allocation driver.
Find below the demonstration video of the alfa version of the tool: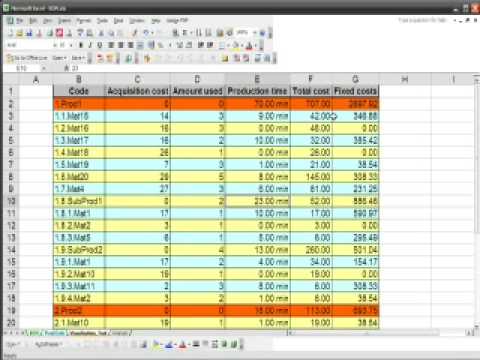 Feel free to send us your comments, ideas, proposals and suggestions. We are always happy to receive any feedback from you.
Best wishes from YellowRiver,
Valera